I decided to inaugurate my blog with some thoughts about the Greenbuild Conference that took place two weeks ago. Yes, I am a late to pull the trigger on releasing this, but there was a holiday to contend with. So here it is!
As a first time attendee, I really did not know what to expect. I was pleasantly surprise by the range of perspectives offered. The conference was an impressive undertaking that comprised all aspects of "green", from structural design and community building to food security and environmental management. Basically all the elements of design that touch the natural and built environment were represented.
The expo focused predominantly on products designed for the commercial building industry, which made those of us in the residential arena feel a bit overlooked. As one would expect the expo was heavily focused on technological solutions to energy efficiency problems. Water management and reclaimed man made materials were examples of industry trends. In general products focused on technical performance and were made of non biodegradable composites, polycarbonate, polypropylene, foam, etc....other than the occasional wood flooring, natural ingredients where not on offer. There was a big presence of new breathable thermal barriers. However, the subject that seemed to generate the most enthusiasm was Net Positive Energy, the new focus of The International Living Future Institute. TILFI also unveiled their"Declare" program.
As it is described in their website "Declare is a 'nutrition-label' for products, providing a clear, elegant and informative method to disclose ingredients. Declare is transforming the building materials marketplace through transparency and open communication"
Manufacturers volunteer to Declare their product offering an effortless point of reference for builders, architects and designer who are moving into the world of restorative projects and a healthier interiors. Toto and Mohawk Industries have both made the pledge to Declare and have begun labeling their products. TILFI has created the Declare Product Database an incredibly useful tool which, in their words will "help the industry forward thinking designers make selections that meet the Living Building Challenge's stringent materials requirements. As with most emerging tools, the list is a work in progress, great as a general guide, but not yet the seamless database that I would want to use on a daily basis. It is also geared towards building materials, so an interior designer will not find much of anything in the way of fabrics, furniture and other interior specific elements. However, this idea is absolutely the direction in which manufacturing must turn in order to truly move building practices into the future. Let's hope it continues to evolve into a truly useful tool for all the industry sectors.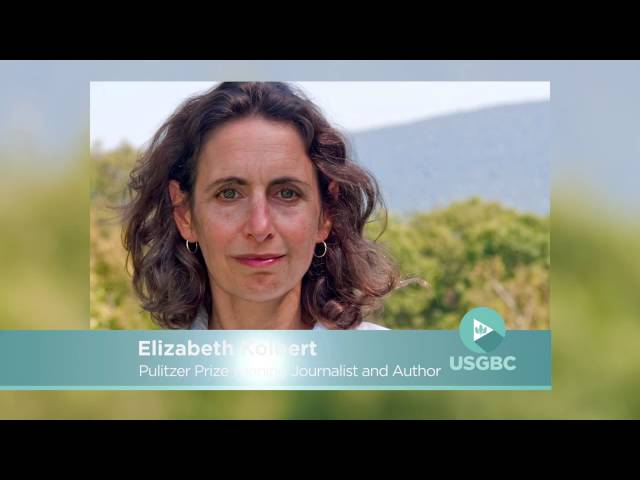 Throughout the coming weeks I will be highlighting the most interesting elements of the conference. I'll be sending out an overview of the Communities and Affordable Homes Summit, my new In the NUTSHELL SERIES, where I'll break down the ins and outs of net zero design, passive building, biophilic design (really my favorite of all the focus groups this year), The Living Building Challenge and all the people and organizations that created a buzz this year!!! And, of coarse, The Masters Speakers series - This is a really interesting aspect of what is offered at the conference. Most of the presenters were not in the building industry, they were there to address a different aspect of the green revolution, namely the part that starts with you. Each speaker brought to the table a challenge for those of us in the audience. They asked us to personally make the changes we feel need to happen in order to address climate change. I was touched differently by each one.
BUZZWORDS FROM THE SUMMITS and Conference
Sageglass,
Biophilic Design
Urban agriculture
Theaster Gates
MASTER SPEAKERS
"What's the use of a fine house if you haven't got a tolerable planet to put it on?"
Henry David Thoreau
The Masters Speakers - This was, for me, the most surprising and inspirational part of the conference. I was impressed by the caliber and diversity of the presenters. The point here was to bring in people who are not necessarily connected to the built environment, but are pioneers in their field. They were more like TED talks than technical breakout sessions. Some were incredibly informative, Elizabeth Kolbert comes to mind. Currently a staff writer for the New Yorker, Kolbert presented excerpts from her latest dooms day publication, The Sixth Extinction. She delivered cases of near extinction in a matter-of-fact format, occasionally adding a mildly animated tone and clumsily seasoning the presentation with a bit of rye humor. Nonetheless, the caliber of the research was impressive and the message important and alarming. We know that climate change is affecting all the biological species on our planet, scientist have been aware of the impacts for decades, but climate change has only become a mainstream topic in the last 15 years. Unfortunately, the general public has been slow to digest the ground level science and sadly some parts of our society refuse to acknowledge the reality altogether. But, the inevitable consequences are a bitter pill that we will all have to swallow sooner or later. What Ms. Kolbert offered was the face of change as it is currently unfolding in our physical environment. Specifically highlighted were two animal species facing near total extinction. The Kakapo, a flightless parrot from New Zealand is down to 124 birds known to exist in the wild. The introduction of ground mammals by Europeans, such as ferrets, created a catastrophe for hundreds of species of flightless birds. The 'alala ( The Hawaiian Crow) is only found in captivity. There is few male survivors of breading age. One of those males is currently in residence at the San Diego Zoo. This precious bird is stimulated into providing a DNA contribution which is used to inseminate the female residents at a captive breeding program in Hawaii. These two examples are a sobering reminder that humans go to great expense to rectify the catastrofies we unleash on our environment. Many of these costly attempts often end in failure. We are losing hundreds of species and many undiscovered resources at a pace that is unmanageable.
In case you are reaching for the sedatives in your medicine cabinet, I would like to mention that there are some brights spots worth our focus. The Tuesday preceding the opening of the conference offered three full day summits. Which were attended by community innovators and activists, all of whom are working on the ground to make changes that have brought positive impacts to their respective communities. These folks are really the nuts and bolts of grassroots change. The summits gave participants the opportunity to dig deeper into specific topic areas. Each organization represented at the summits focused on issues that can really only be addressed from the ground up. Major conversations included the challenge of introducing and sustaining food security in the urban food deserts and the discussion of ethics and social justice in architectural design. It was inspiring to see the trend in grass-roots activism move towards actions that support community involvement and inclusion rather than imposing solutions driven by outside entities.
The closing plenary of all three summits featured Deepak Chopra as the keynote speaker. Although I was initially intrigued and, I must admit, somewhat excited about his talk- It was very disappointing. Mr. Chopra, who apparently came to us as a side stop on his current book selling tour, gave a talk which offered an interesting perspective on the malleability of our genes. However, he delivered his entire presentation with a languid precision and an indifference that suggested we were his fifth audience of that day. Essentially it became an undisguised promotion for his book and app, yes the man has an app....although it was not clear what it does or whom it will serve. What was clear is that he knows his audience. At the end of his talk, he presented a short commercial for the app. It consisted of 20 and 30 something, attractive white women doing yoga...occasionally a 20 something, attractive white man also doing yoga, in different indoor and outdoor venues. You get the point, although no one got the point of the app.
Julían Castro, the current Secretary of the Department of Housing and Urban Development, also known as HUD, was at the Opening Plenary. Doing his best imitation of Barak Obama, his speech reiterated the basic green programs that it has put in place and that have been around since 2007. He spoke generally about the future of HUD and it's initiatives in green design. It seemed like an early start to a future presidential campaign.
James Cameron at the OPENING PLENARY
I did find the opening plenary conversation between James Cameron and Mika Brzezinski interesting (I wonder how often someone told her she would never make it in media with that last name). It was a sit down conversation around a small table. The format was effective at making large stage and even larger audience feel like an intimate setting.
Mr. Cameron message was "Vegan for all." The concept of a "Vegan" diet is clearly not a new idea, but having presenting it in the opening plenary of a conference that sees over 10,000 participants is a huge step into the mainstream. Obviously, it is an audience that is primed for this message. Still the issue of food production and how it contributes to climate change has not yet worked it's way into mainstream conversation. Mikah, who was more intrigued with the specifics of what he eats rather than the facts about why vegan is a more sustainable choice, asked him several times what he had for breakfast that morning, which reflects the bewilderment experienced by the average human when introduced to the concept of an all plant diet. When she pressed him to imagine how the average person with a large family and a hectic schedule can make these choices without adding stress to their daily life one of his answers was "you can hire a cook"...to be fair he did give two more options, however I was plunged into a thought stream about how disconnected one must be when you are able to purchase 1/2 of New Zealand and convert it into the sustainable utopia you envision for the world. This by the way is not a fantastical digression. It is in fact what he and wife Susy Amis-Cameron have done. Well maybe he hasn't purchased half of New Zealand, just the portion that comes within an inch of Peter Jackson's front yard. In all seriousness, I do admire their commitment to a sustainable life. It is a fact that agriculture and particularly industrial livestock operations account for 14% of all greenhouse emissions and contribute massively to deforestation. A point Mr. Cameron was able to briefly touch upon. However, in conversation it is often taken for granted that a vegan diet implies an organic and sustainably grown food source. It is important to point out that a plant based diet that is industrially raised is also unsustainable. Currently there are countless dietary based lifestyle changes that have gone from personal choices to small political and social forces. The traditional foods movement, the rise of local and seasonal foods, the mainstreaming of the vegetarian and vegan diets are all stemming from a desire to abandon the Industrial farming practices that are today's norm. There are of course many subtleties to this discussion. The real question is; How is your food being grown and how far did it travel to get to your table?
The Camerons are part of the current upswell of extremely wealthy individuals who are pledging to throw large amount of money at the problem. Bill Gates is a great example of this, and they have the funds to do it in very large scale. Susy has a school in Los Angeles called MUSE, which is converting to an all plant based diet, a portion of which will be grown in the school grounds. Besides running the family's biodynamic farm in Santa Barbara, they are now opening a vegan restaurant in New Zealand where they also own and operate several large scale farms.There is a building sense of urgency to address issues that have been discarded by politicos and the media. Agricultural practices and it's contributions to climate change have only been minimally addressed. the focus has been on energy consumption and industrial carbon emissions by the manufacturing sector. This is an area in which we all have the power to affect change. What we choose to bring home and feed ourselves and our family has much broader consequences than we think. Some of us live in communities that have more options than others, but the most basic power still available to us is the choices we make with our money. What and how we choose to feed ourselves and our family has much broader consequences than we think.

The point of the plenary is well taken. There are more areas of our lives that contribute to our environmental deterioration than the houses we lie in Food is a facile way to make an immediate change.